Learn how to tailor Gunbot to your visual trading preferences with these tips on interface and chart personalization.
info
Customize Gunbot for an optimized trading experience. Make it work for you by adjusting the interface, notifications, and strategy KPIs.
Personalizing the Interface 🎨​
Gunbot's chart interface can be fine-tuned to suit your needs. To save your preferred chart layout, click on the cloud save icon in the chart top bar. You can save as many layouts as you need. Load chart layouts by selecting the Load Chart Layout option.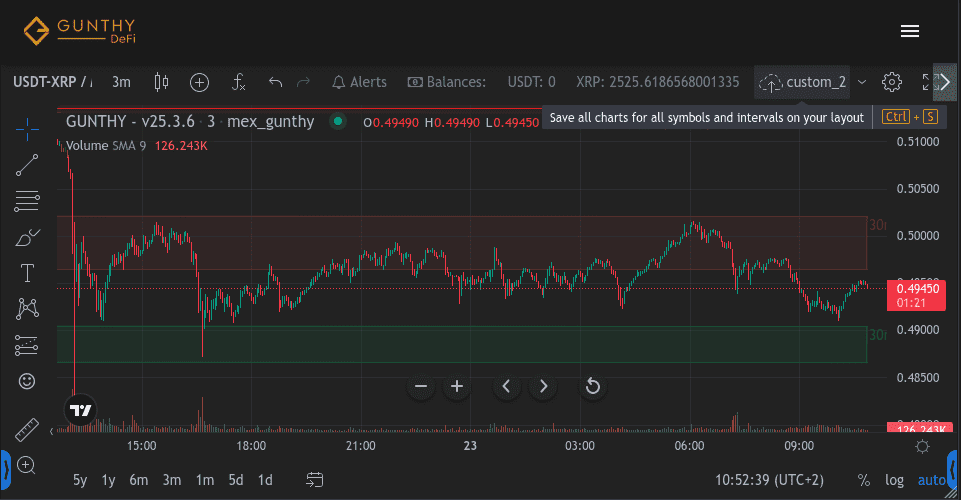 Managing Notification Settings 🔔​
Trade notifications appear in Gunbot's GUI whenever trades are made. Some users may find them distracting or unnecessary. If you prefer not to receive these notifications, you can disable them on the profile page. Simply navigate to the profile page and toggle off the trade notifications option.
Using Chart Timescale Marks 📈​
Chart timescale marks offer valuable information about past events in your trading strategy. They help you understand the historical performance of specific strategies. However, if you don't want timescale marks cluttering your chart, disable them on the profile page.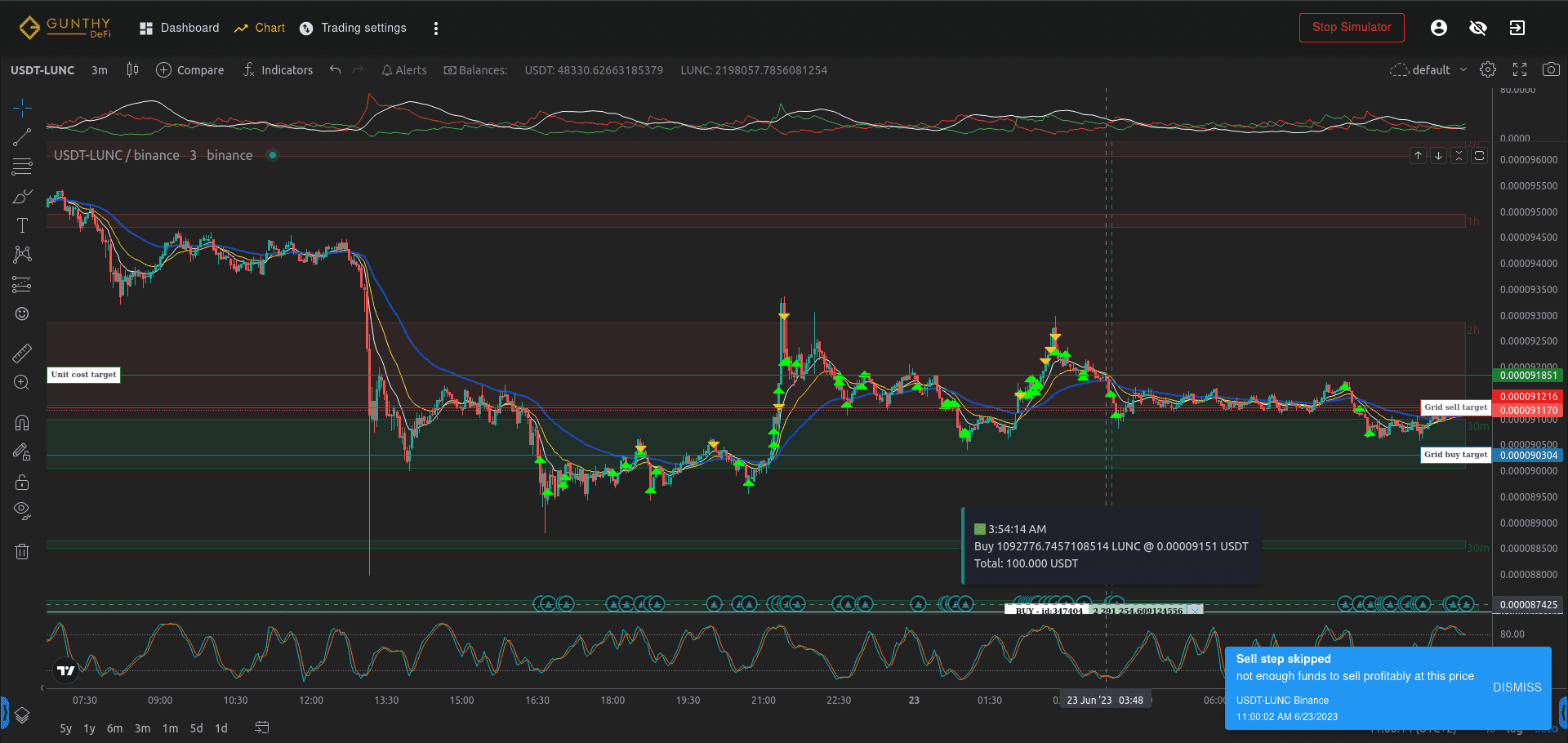 Visualizing Your Custom Strategy 🧠​
If you're using a custom strategy, you can draw custom elements on the chart to better visualize your approach. This makes it easier to analyze and refine your trading strategy over time. For detailed instructions on visualizing strategy targets, check out Gunbot's documentation.
tip
Efficiently tailor Gunbot by personalizing the interface, managing notifications, using chart timescale marks, and visualizing your custom strategy.
In conclusion, customizing Gunbot can improve a seamless and effective trading experience. Explore various personalization options to find the perfect combination that works for you. Remember, the key is to create an environment that aligns with your trading preferences and supports your decision-making process.